I Make "Housecalls" for my Day Job
From KABC-TV in LA, to WGN-TV in Chicago, to WWOR-TV in NY
I specialize in Microwave and Broadcast Consulting and troubleshooting, and have my own product line.

WOFL-TV, Fox 35 in Orlando, Florida, demands the best picture and sound for their live news coverage. Our ultra low noise amplifiers and low-loss, low-distortion filters help to give WOFL-TV the finest quality news coverage for their Orlando viewing audience.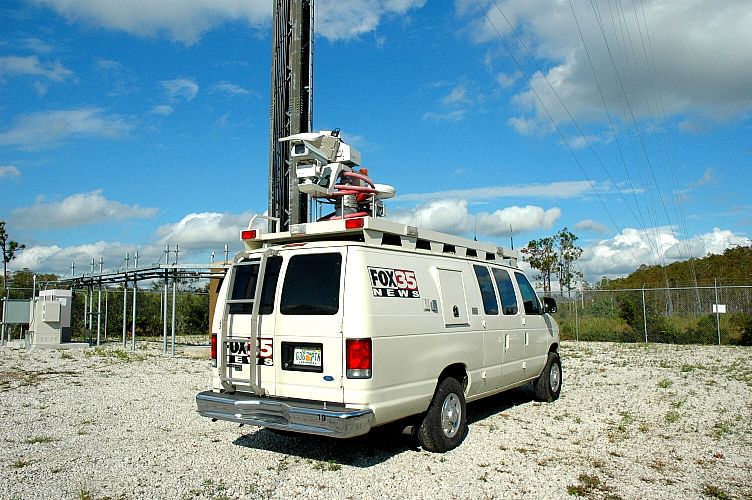 One of WOFL-TV's ENG vans at the South Chase 2/2.5 GHz ENG Receive Site
Ultrascan antenna is mounted at the 450' level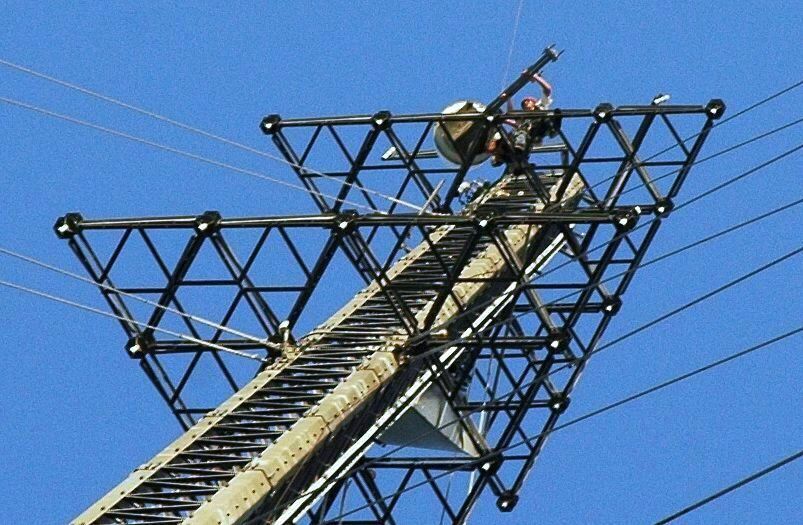 Close-up of Angle Tower Company crew removing antenna from tower
The Ultrascan microwave antenna (used for news and remote broadcasts) is on its way down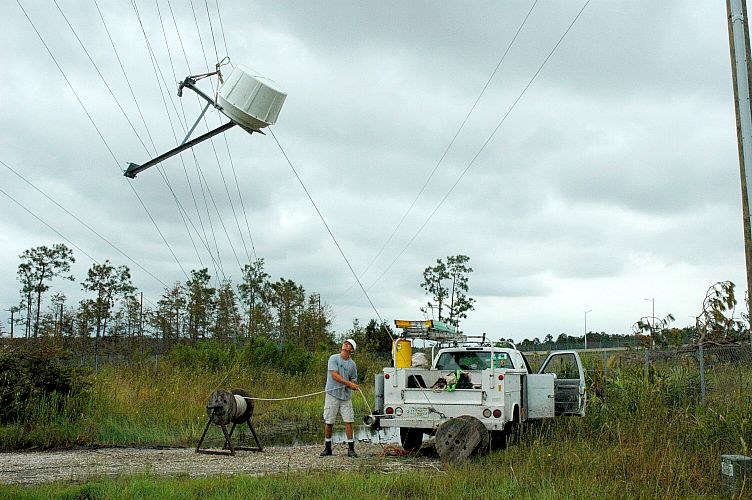 Mike, on winch, guides antenna down
View of inside with surge board at bottom. Connector had a pin with slight corrosion that couldn't handle inrush current, and stalled the rotor on startup. A shunt with a scope across it in series with the rotor lead quickly pinpointed the problem.
ok - So there was a minor problem with one of th CP phasing lines, and the LNA was defective .....no problem .... I brought replacements.
Mike and crew from WOFL-TV Engineering after repair.
Antenna is on its way back up the tower.
I brought my own crew member to check grounding close up.

The XYL and harmonics. Her website is http://LeprechaunUSA.com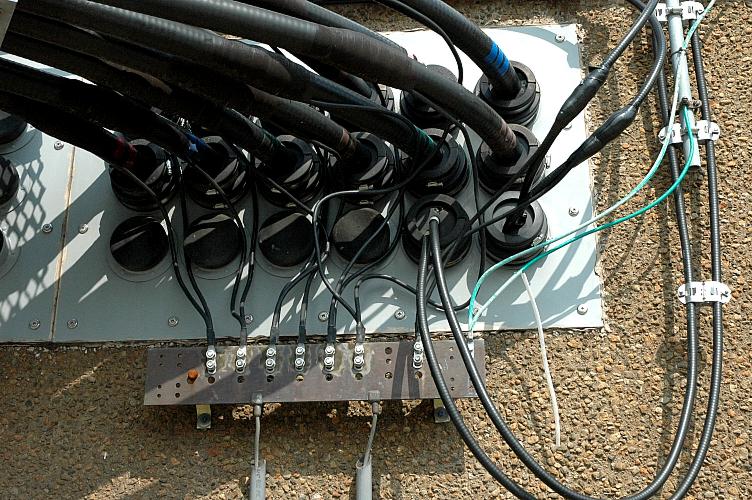 Feed-line bulkhead ground block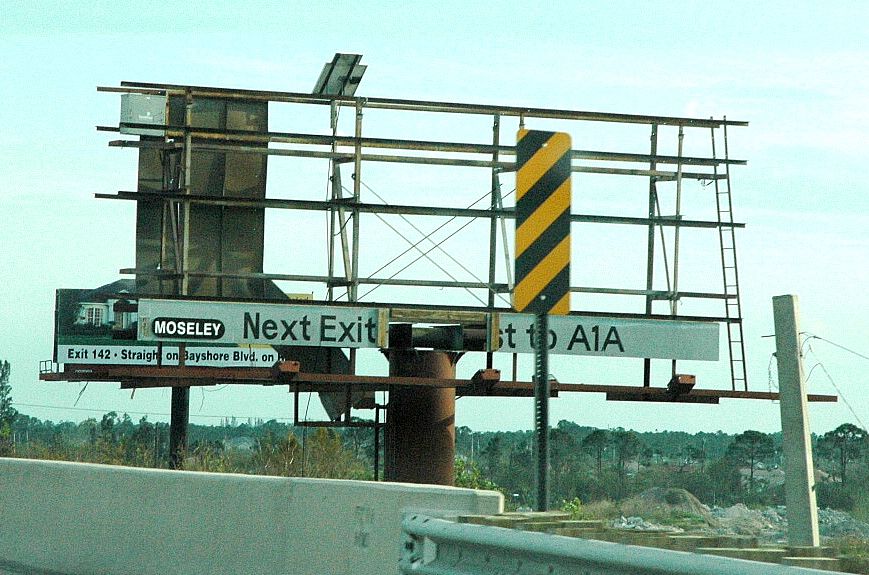 Sign ripped apart by hurricane force winds