KC4VFP
---
---
CDC Watchdog is a collection of CENSORED and BANNED Videos and Covid Information.
Fauci and Bill Gates became $26+ Billion Dollars richer in the 1st year of the pandemic.
American Lifespan DECLINED BY 3 YEARS.

Dr Joseph Mercola stated that feeding a baby soy milk is equivalent to giving him
10 birth control pills.

---
---
I paid a $2,000.00 deposit to TOM, owner of OPTIBEAM, for this antenna.
AFTER the sale, Tom informed me that he had to give a "kickback" to a new dealer, Array Solutions.

Years have passed. I never received the antenna. Tom & Jay kept my money and my antenna.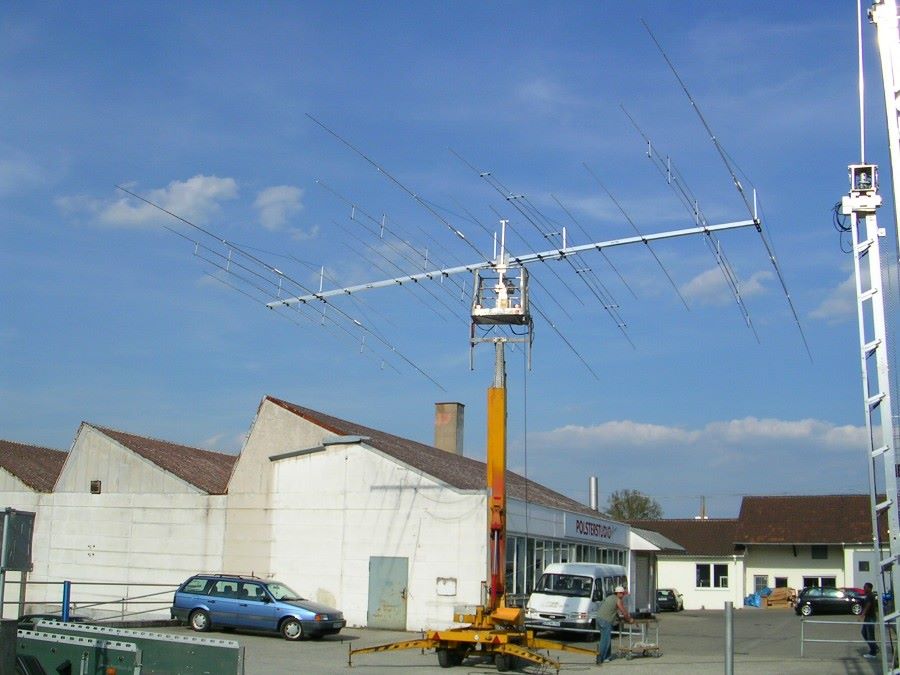 I was defrauded out of $2000: BEWARE OF ARRAY SOLUTIONS AND OPTIBEAM
---

I Make "House Calls" to the Communications, Broadcast, Satellite, and Recording Industry


Analogue and Vinyl are making a comeback. Analog is a lost art, and analog equipment is now at a premium.
Most people have no idea what "Bias" is on an analog tape deck, or how to align a 16 track record or playback tape head.
Today, many Vinyl records are being cut directly instead of being pressed. This saves money and extra steps, such as metal plating and pressing.
Only large, commercial runs are pressed today, many at half-speed mastering through Abbey Road Studios in London, at a much higher cost to the end user.
Quality, except for half-speed mastering, can sometimes be better with direct cutting. Vocal de-essing should always be done only on the vocal track when mastering.

One company you may wish to consider for making vinyl records, complete with sleeves and cover artwork, is https://www.tangibleformats.com/
Top 100 Songs: June 7 1969, "LOVE CAN MAKE YOU HAPPY" (Enhanced)
>>> Note: Don't believe all the hype about MQA Encoded Audio
Click here and watch this video BEFORE you inve$t in MQA.
>>> Why the CEO & Co-Founder of PS AUDIO bought an MQA license
(because of their customers), but prefers not to use it, click here

>>> MQA encodes noise in the sonic range typically used by
CDs & Microsoft Windows (44.1k, 16 bit sampling) click here

***
DSD64 Audio has 64 times the sampling rate of a CD, click here

***

>>> If you have warped vinyl records, click here
>>> If you need to clean or wash vinyl records, click here

---
STARLINK SATELLITE INTERNET - technical lecture

---
---
Until Recently, I designed and built custom Low Noise Amplifier-Filter assemblies for the Television Industry,
which also allowed me to attend some interesting events!

I was given a Complimentary Pass and an NBC Sports jacket on Game Day. I really enjoyed these perks!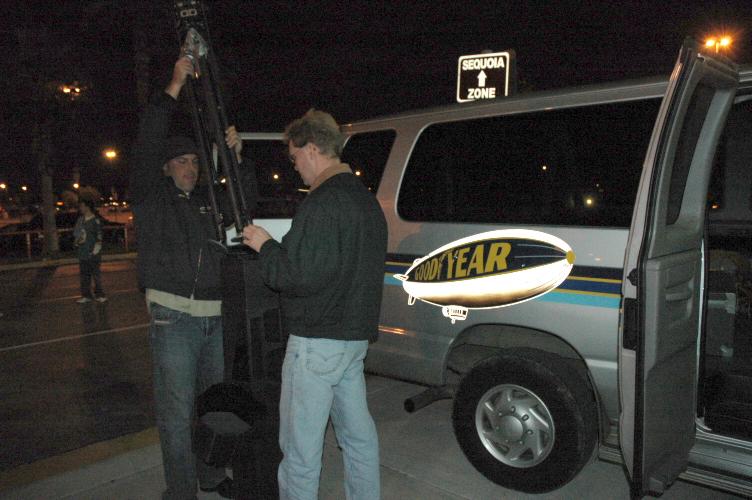 GoodYear ran NTSC at the 2004 Super Bowl. My filters prevented Hi-Def TX from being blocked by Terrestrial Microwave QRM. This night I was with the Goodyear Crew.

Erin (xyl), Sean, and Eric in Kissimmee Florida for the the 2004 Daytona 500

Erin outside the ESPN truck - Daytona 500
---

Around the QTH:
When I say I have QRN from FPL ( Florida Power and Light ), the local power utility, I mean it:
Click here for video of power grid RFI on a BAD day 1-29-2005
15,000 volt Lateral from 3Ø feeder arcs to tree and causes RF noise and faults on the utility power grid. These power outages are totally unnecessary.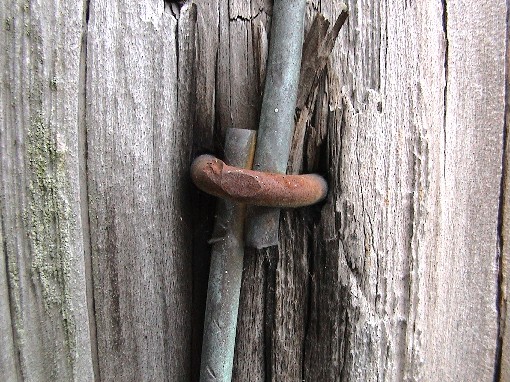 Excellent utility company ground splice on the pole going to my house.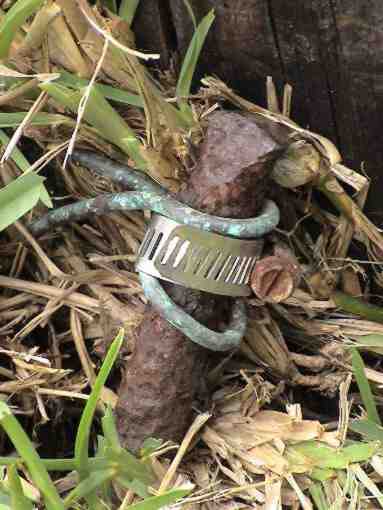 This utility company ground provides excellent balance between phases.

To reduce noise, our power utility uses hollow poles.

Safety comes first with FPL. I just avoid walking under poles so a fuse doesn't fall on my head.

Surge Protection is important to keep the Ham Shack going. Too bad the ground is blown off.
I have a 15,000 volt BARE aluminum wire lateral going through the back of my 1 acre lot.
The use of bare wire is extremely important. It allows the 3 phase 15,000 volt feeders
to turn into a "Jacob's Ladder" when they come in contact with each other during
wind gusts. It makes for a beautiful bluish-green flash that can be seen for miles.

Our utility company always keeps my "drop" trimmed, and the wires free from vines - NOT.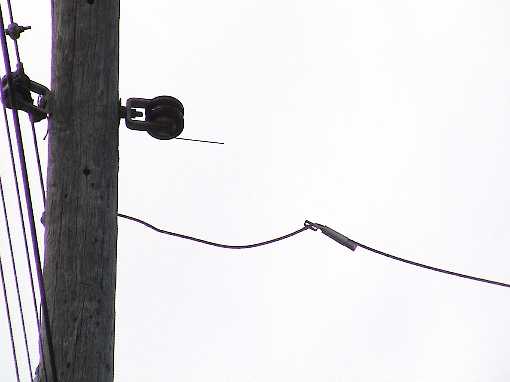 I also have a little static in my phone when the wind blows.
---
Don't ask for an audio check unless you want the truth:

QSC amps drive each speaker pair @ 1700 watts RMS per channel. (I Like HEADROOM)

---